Challenge
The problem was to analyse the internal cooling gallery of a new jet engine turbine blade design.  X-Ray and ultrasound did not provide the required resolution.  Working together with Rolls-Royce, FLIR Systems, Fine-Line Mechanical Design and ourselves we defined a test regime based on thermal imaging.  All system design, project management and subcontracting was managed by Arrow Technical.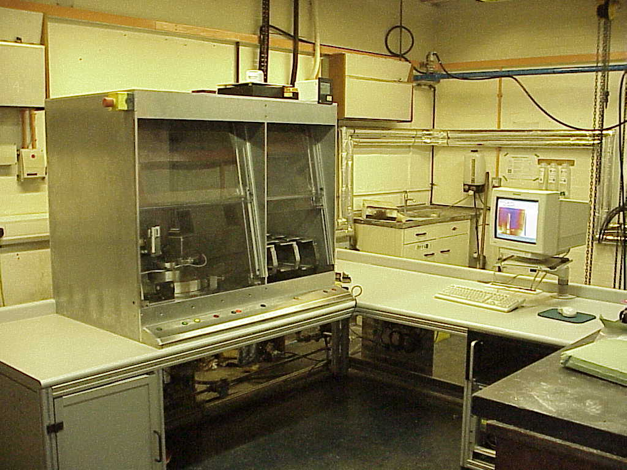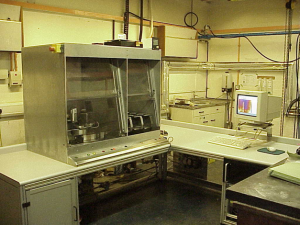 Test Rig Installed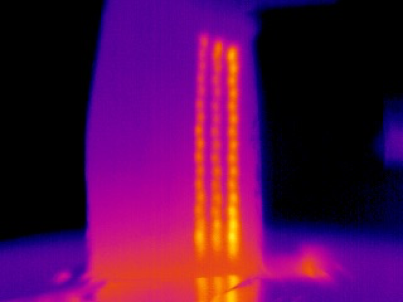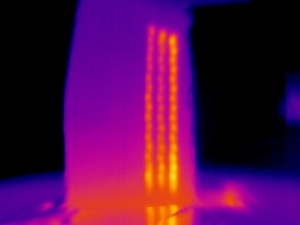 Thermal image of Turbine Blade under test
Solution
Having proven the basic procedure, we went on to design and supply an automatic test rig which could be operated by a technician level operator and the full sequence of automatic test, inspect, pass-fail and record the results process was fully automatic and therefore not prone to human variation.  The working system was delivered, installed and operators trained at Rolls-Royce's Derby Factory.