Challenge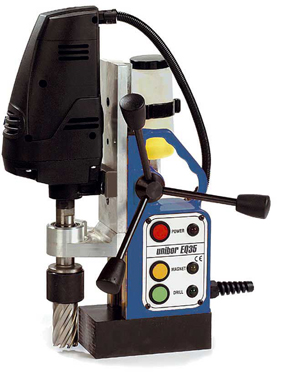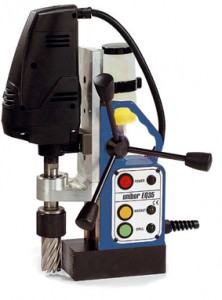 UDCE have been world leaders in the field of high power boring & cutting equipment for the construction and rail industries for many years. They originally came to Arrow Technical in the year 2000 with a major technical problem. The electronic controller in their original Magnetic Drill Stand product (pictured) was failing in the field causing them serious reliability headaches. Arrow had to respond quickly with a revised design which could be rushed into production and cure the problems.
Solution
Arrow responded with a new product which they have manufactured for UDCE ever since. Along the way, the original design has been applied to many variants for specialist markets and has met all European CE-Mark legislation and UL approvals with Arrow Technical's support and advice.
Through our highly specialised production support services, we have continually worked on the design and supply chain and now have a product which costs less than 1/3rd of the original price helping UDCE's products to remain competitive in the global market.
Head of Purchasing, Steve Shaw, works with our Sales Order Manager, Christina Unwin, who ensures he always gets the products he wants when he wants them.
We look forward to maintaining a long and happy relationship with UDCE Ltd and hope that, with our help, their products continue to lead the way in their highly specialised industries.
For further information about these and other products from UDCE Ltd, see www.udce.co.uk